Ako: Bachelor of Teaching and Learning
Introduction
If you are inspired by the world around you and wish to make a positive difference in the lives of young people, then a career in education could be for you.
Teaching is a very rewarding and satisfying career in which you can make a real difference in children's lives and introduce them to the world of learning.
Ako: Bachelor of Teaching and Learning prepares you for a professional teaching career in whare kōhungahunga (early childhood) or kura tuatahi (primary) settings, with a choice of three endorsements:
Ako: Bachelor of Teaching and Learning
Why Study - Body

What will my study involve?

You will take Te Tiriti o Waitangi and te ao Māori courses in each endorsement, so you can incorporate bicultural knowledge and competence into teaching practices.
Professional placements in schools, kura, and early childhood centres throughout the degree.
Learn from lecturers who use the latest research in their teaching.
Flexible study options — choose to study on campus in Ōtautahi Christchurch, or by distance, full-time or part-time.
Ako: Bachelor of Teaching and Learning
Entry Requirements - Body

Entry requirements

Selection process

The BTchLn has one intake each February. Selection for entry is based on:

Involvement and interest in working with children, community involvement, and other personal qualities as outlined in the Guide to Applying
a police check, referees' reports, and an interview
a short literacy and numeracy test
communication skills.

How to apply

Applications are open throughout the year and close 1 December for domestic students, or 31 October for international students, to begin studies in February.

For more details on entry requirements and the teacher education application process, contact Te Kaupeka Ako | Faculty of Education.
Ako: Bachelor of Teaching and Learning
Ako: Bachelor of Teaching and Learning
Further Study - Body

Further study

Postgraduate qualifications
Ako: Bachelor of Teaching and Learning
Career - Body

Career ready

Meet the requirements to apply for provisional teacher registration with Matatū Aotearoa | Teaching Council of New Zealand.
This degree was developed in partnership with iwi and educators to prepare new teachers to be creative and innovative leaders in the profession.
You will gain skills such as management, collaboration, resilience, and problem-solving.
Graduates have gone on to teaching and managing positions in early childhood centres, kura, primary, intermediate, middle, Māori medium, and area schools.

Find out more about what can you do with a degree from UC.
2024 tuition fees estimate (per 120 points):
Domestic — $6,748
International — $31,600
---
2023 tuition fees estimate (per 120 points):
Domestic — $6,564
International — $30,000
---
SSL estimate (per 120 points):
2024 — $1,100.40
2023 — $992.40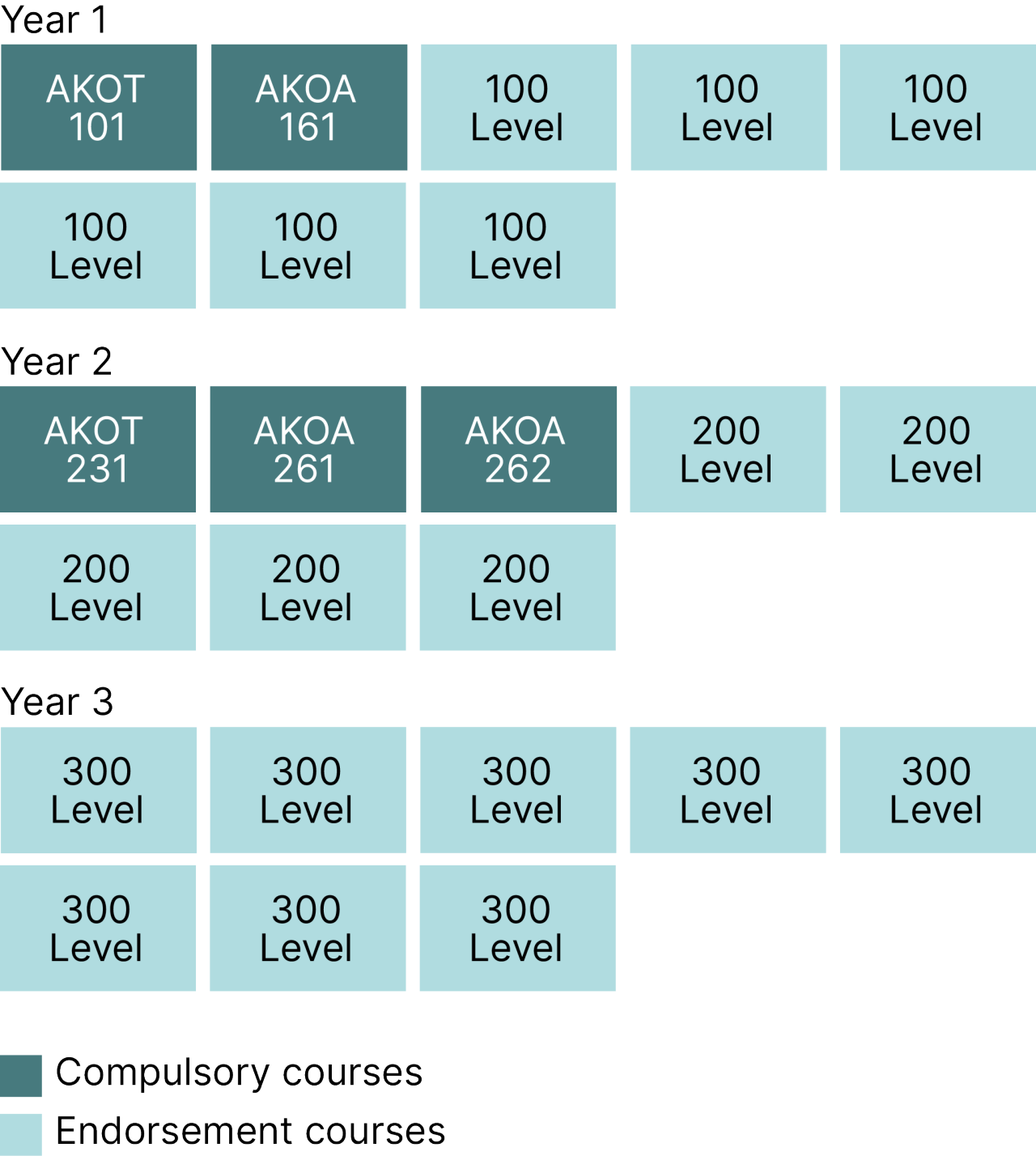 Ako: Bachelor of Teaching and Learning
Degree Structure - Body

How do I plan my degree?

Ako: Bachelor of Teaching and Learning is made up of a total 360 points:

75 points of compulsory teaching practice courses (plus one 0-point introductory course)
270 points of endorsement courses, which include te reo Māori courses each year
15-point Te Tiriti o Waitangi course.

You will complete your degree endorsed in either Early Childhood, Primary, or Mātauranga Māori.

Note:

Mātauranga Māori is currently not open to new enrolments.

Courses integrate online resources such as discussion forums, recorded lectures, and video tutorials. You will attend professional practice placements in schools, kura, or early childhood centres for up to ten weeks per year.

If you would like to study by distance you will typically need to attend up to two on-site intensives in Ōtautahi Christchurch, one of which is a two-week on-site intensive at the beginning of the programme. If you are enrolled at the Whakatū Nelson campus or are a member of the Rotorua ITE Hapori, you will instead complete a blended model of online and face-to face courses.

The degree takes 3 years of full-time study, or can be studied part-time for up to 6 years.

For the full degree requirements, see the Regulations for Ako: Bachelor of Teaching and Learning.