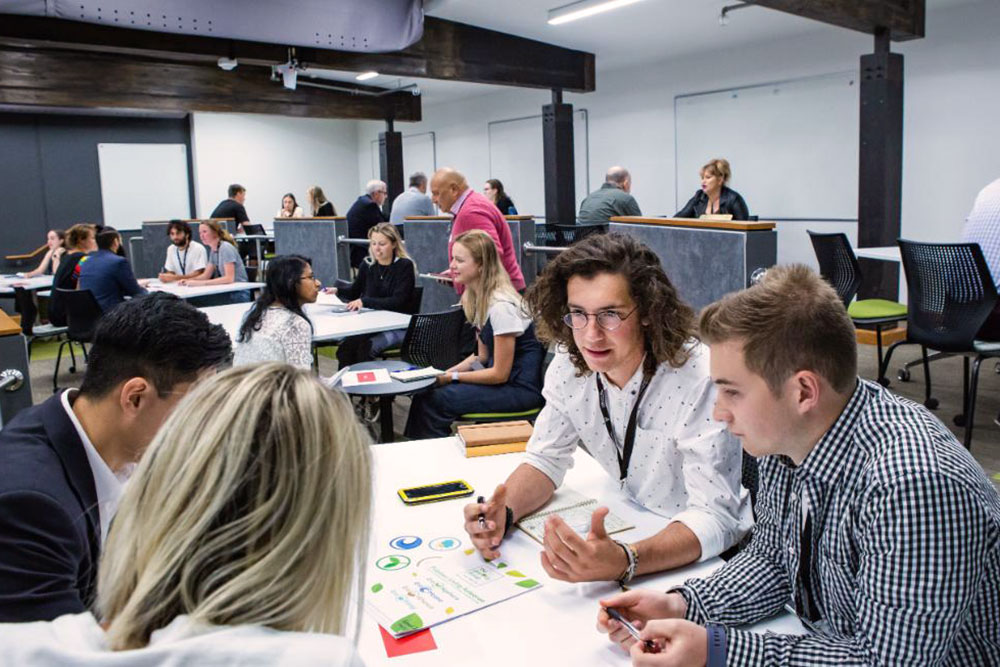 Master of Product Innovation
Introduction
Product designers have an exciting and ever-changing career, needing to understand and anticipate market trends, design innovative concepts, and create interest in new products.
Open to students of any study background, the Master of Product Innovation (MProdInnovation) is a perfect opportunity to access specialised facilities and industry experts at university while beginning to develop your own product or business ideas.
You will get one-on-one support and guidance to help kickstart a project of your own or to help bring a project to life. The support you receive at UC will help to ensure your success.
Those wanting to build on their previous studies in product design may want to consider the Master of Product Design.
Master of Product Innovation
Why Study - Body

Why study a Master of Product Innovation at UC?

You can explore their own product and business ventures during study, with expert support and industry connections from both Te Kura Hanga Otinga | School of Product Design and Te Pokapū Rakahinonga | UC Centre for Entrepreneurship.
On-campus facilities for Product Design students include laboratories, engineering workshops, design studios, and a gaming lounge with AR and VR equipment.
UC Centre for Entrepreneurship offers a number of programmes and scholarships for UC students launching start-up businesses.
Ōtautahi Christchurch is home to a number of innovative industries needing skilled graduates from UC, particularly in the IT and gaming sectors.

Through the MProdInnovation, the skills and attributes you will gain include:

advanced knowledge of product/service innovation practice
mastery of sophisticated knowledge in your area of product innovation
advanced knowledge of business practice related to product innovation
ability to critically evaluate product innovation practice related to your own product/service developments
advanced problem-solving skills
ability to plan and complete a piece of original product or service innovation development
capability to apply skills and knowledge to novel situations.
Master of Product Innovation
Entry Requirements - Body

Entry requirements
Master of Product Innovation
Master of Product Innovation
Career - Body

Career opportunities

Entrepreneurial and innovative skills in market are highly sought after in our global economy, and with this programme you will be well prepared to follow your own product line or business venture aspirations.

Depending on your focus in the degree, you may suit roles in research and development (R&D), concept design, advertising, quality assurance (QA), product review and critique, and marketing analysis within enterprises needing skilled graduates.
2024 tuition fees estimate (per 180 points):
Domestic — $14,358
International — $60,000
---
2023 tuition fees estimate (per 180 points):
Domestic — $13,967
International — $57,000
---
SSL estimate (per 180 points):
2024 — $1375.50 (capped at 150 points per academic year)
2023 — $1240.50 (capped at 150 points per academic year)
Master of Product Innovation
Degree Structure - Body

How do I plan my degree?

The MProdInnovation is 180 points in total, made up of 30 points of compulsory courses, 60 points of elective courses, and followed by a 90-point practical project.

You can start in either February or July. The degree will take 18 months of full-time study, or up to 3 years of part-time study.

For full requirements, see the Regulations for the Master of Product Innovation.