Master of Aerospace Engineering
Introduction
The Master of Aerospace Engineering (MAerospaceEng) gives you the opportunity to explore and complete research in designing, testing, and building aircraft and integrated systems.
Aerospace is a growing sector in Aotearoa New Zealand, with UC uniquely placed in Waitaha Canterbury as the centre hub and testbed for industry.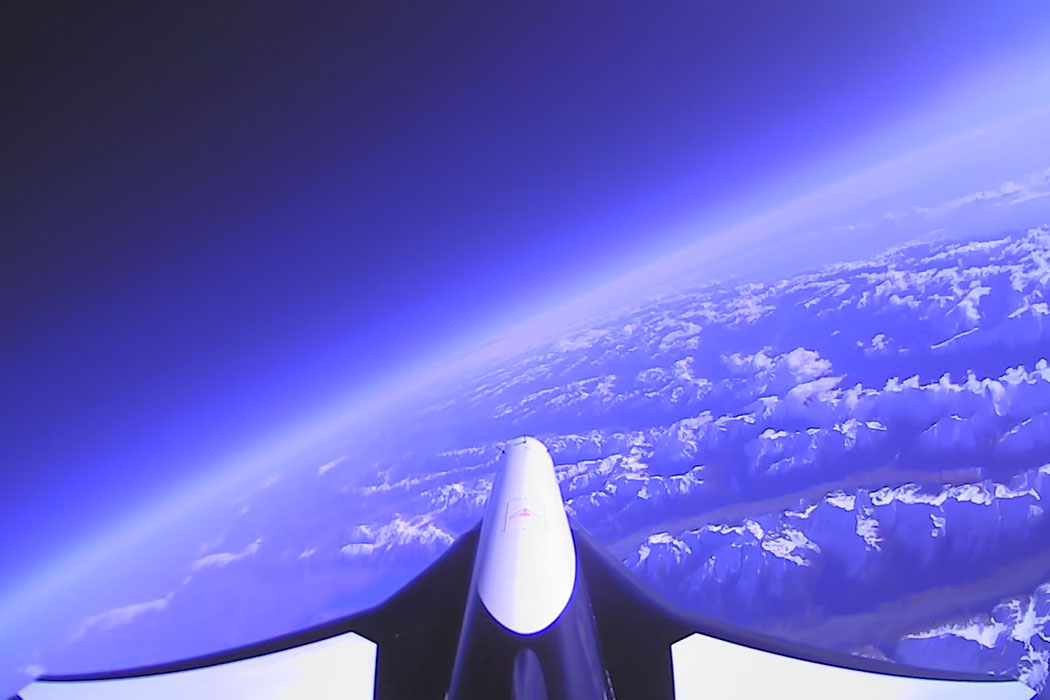 Master of Aerospace Engineering
What will my study involve?
Learn aerospace engineering through taught courses of your choice, covering everything from dynamic atmospheric conditions to autonomous vehicles to rocket design.
Complete an original thesis with an aerospace engineering topic and stand out as a graduate in industry.
Use UC's on-campus facilities for experiments, testing, and computations eg, our Structural Engineering Lab, Advanced Manufacturing Lab, wind tunnels, AR/VR suite, and more.
Industry connections through project work and visiting experts including Air New Zealand, Rocket Lab, Dawn Aerospace and Kea Aerospace.
Master of Aerospace Engineering
Entry requirements
To enrol in the Master of Aerospace Engineering, you will need to previously completed one of the following:
a Bachelor of Engineering with Honours in appropriate subjects
a Bachelor of Science with Honours in appropriate subjects
a Postgraduate Diploma in Science in appropriate subjects
a Master of Engineering Studies with a GPA of at least 5.0
a Master of Science in appropriate subjects
equivalent study from other approved degrees.
If English is your additional language, you are also required to meet UC's English language requirements.
For the full entry requirements, use the admission requirements checker.
How to apply
You can apply online at myUC.
Find out more about how to apply for graduate and postgraduate qualifications.
Master of Aerospace Engineering
Subjects and courses
ENAS690 MAerospaceEng Thesis
Elective courses
Choose at least two courses from:
Plus choose up to two courses from:
ENGR602 Special Topic: Rocket Systems Design and Control
GEOL492 Planetary Geology
You may select other approved 400-600 level courses than the above, if deemed necessary to support your thesis work.
Master of Aerospace Engineering
Further study
You may choose to go onto Doctor of Philosophy (PhD) studies in relevant subjects, such as Astronomy, Mechanical Engineering, or Product Design.
Master of Aerospace Engineering
Career opportunities
This master's degree will give you unique practical and research skills for a range of roles within commercial, research exploration, military, or space aviation sectors, setting you on a path towards ground-breaking research and technology.
Career pathways could include:
atmospheric and remote systems integration
manufacturing engineering
flight safety and maintenance inspection
Research and Development (R&D).
Useful information:
2024 tuition fees estimate (per 180 points):
Domestic — $13,972
International — $72,000
---
SSL estimate (per 180 points):
2024 — $1375.50 (capped at 150 points per academic year)
Master of Aerospace Engineering
Master of Aerospace Engineering
How do I plan my degree?
The MAerospaceEng is made up of 180 points, which includes 30 points of compulsory core aerospace engineering courses, 30 points of aerospace elective courses, and a thesis on an aerospace engineering topic of your choice (120 points). The elective courses you choose will support your thesis research.
Beginning in either February or July, the degree will take 18 months of full-time study to complete, or part-time up to 3 years.