Rochester and Rutherford Hall is set on grounds laid out with established trees and gardens, and has accommodation for 192 residents in three four-storied buildings plus an additional two houses located on the perimeter of hall grounds.
All rooms have been upgraded, including the Recreation Room, and are double-glazed. The hall offers you a site that is large enough to be interesting yet small enough for you to get to know everyone.
It is the closest hall to Haere-roa (UC Students' Association) and the Health Centre. The local shopping centres are just over ten minutes' walk away, and the hall is within ten minutes' drive of Christchurch International Airport.
Rochester and Rutherford Hall virtual tour
Types of rooms available (NZ$)
Single room, fully-catered
$22,550 - 2024 Fees
Facilities
Single and king single beds
Bookshelves
Wardrobe
Desk
Heating
Dining hall
Shared kitchenettes
Shared common spaces
Shared study space
Shared bathrooms
Shared washing machines and dryers
Wifi throughout
Secure bike storage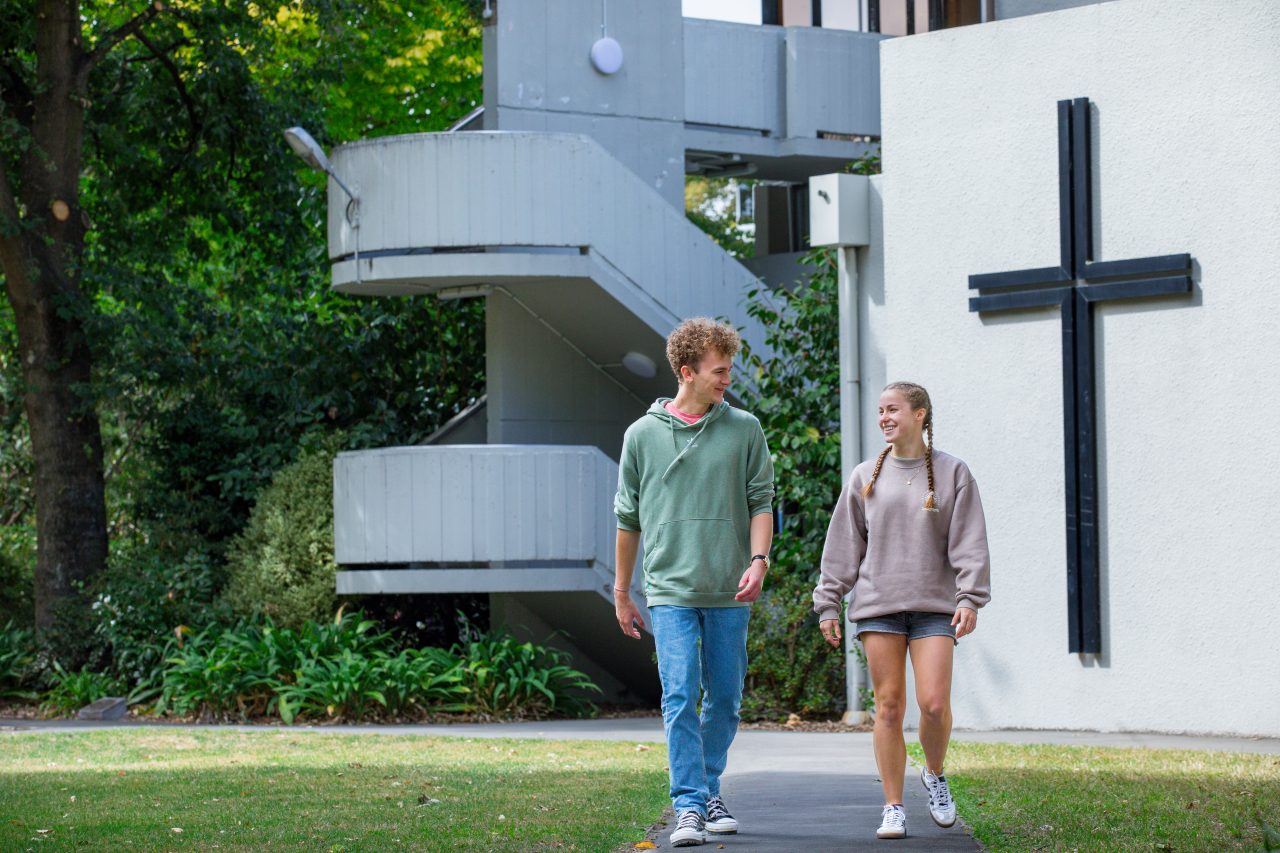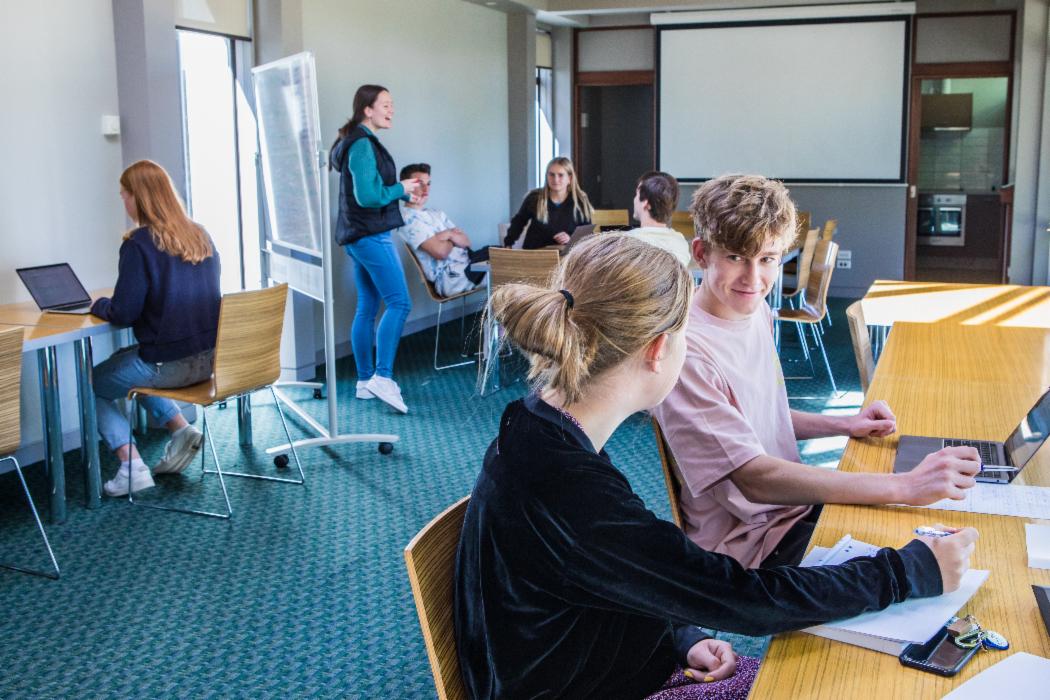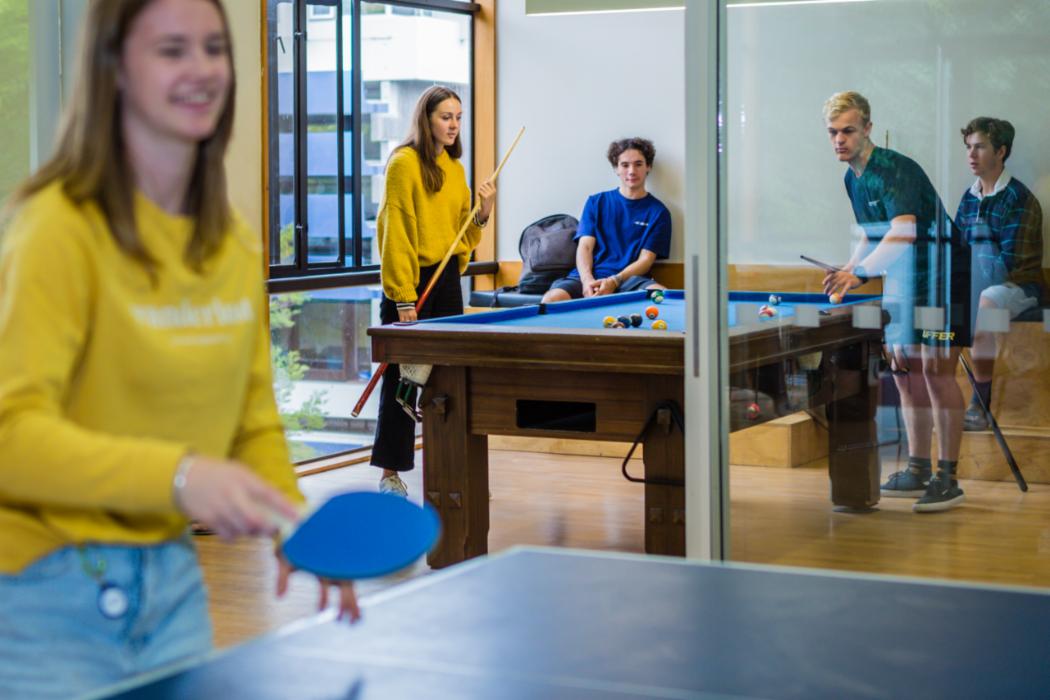 Internet
Unlimited for UC students - an internet account is activated on acceptance of formal enrolment offer.
Contract dates
Wednesday 14 February 2024 - 24 hrs after your final university commitment.
Your residential contract is directly between you and Rochester and Rutherford Hall.
Costs (NZ$)

Residential fee
$21,200
Contingency fee (refundable)
$500
Administration fee (non-refundable)
$550 
Resident's association fee
$300
Car parking (optional)
$300 per year
Laundry
Free
Payments and instalment dates (NZ$)
Payment 1 (on acceptance of place)
$2,500 ($550 administration fee + $1,950 fees in advance)
Payment 2 (17 January)
$8,500
Payment 3 (10 April)
$7,550
Payment 4 (20 August)
$4,000
Students with financial difficulties are invited to contact the Principal on arrival to discuss payment options (Payments 1 and 2 must be paid in full).  Payments 3 and 4 can be paid by automatic payment with the Principal's approval.
Postal Address
Rochester and Rutherford Hall
77 Waimairi Road, Ilam
Christchurch 8041
T: +64 3 364 2799
Email