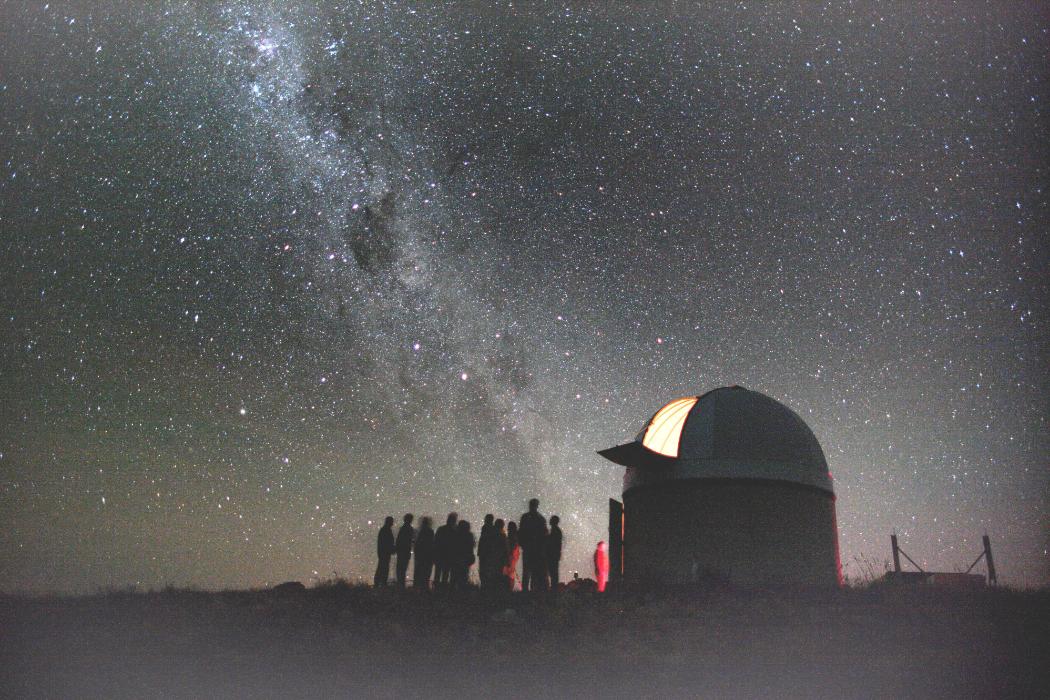 Academic school or department
School of Physical and Chemical Sciences
Te Kura Matū
Chemists, physicists, and astronomers are curious about how the world works. Physicists explain the basic laws that underlie everything on any scale, from the smallest elementary particles to the universe as a whole. Learn more about UC's School of Physical and Chemical Sciences.
Chemists investigate everything relating to molecules: how to synthesise and transform them, and how molecules are involved in the processes that govern life and the environment. Fundamental physics and chemistry has also driven and continues to lead the revolutionary changes in technology that have transformed the nature of society and our planet.  

That also gives us a particular responsibility in finding solutions to the huge challenges that face humanity in the 21st century, including climate change and sustainable energy sources.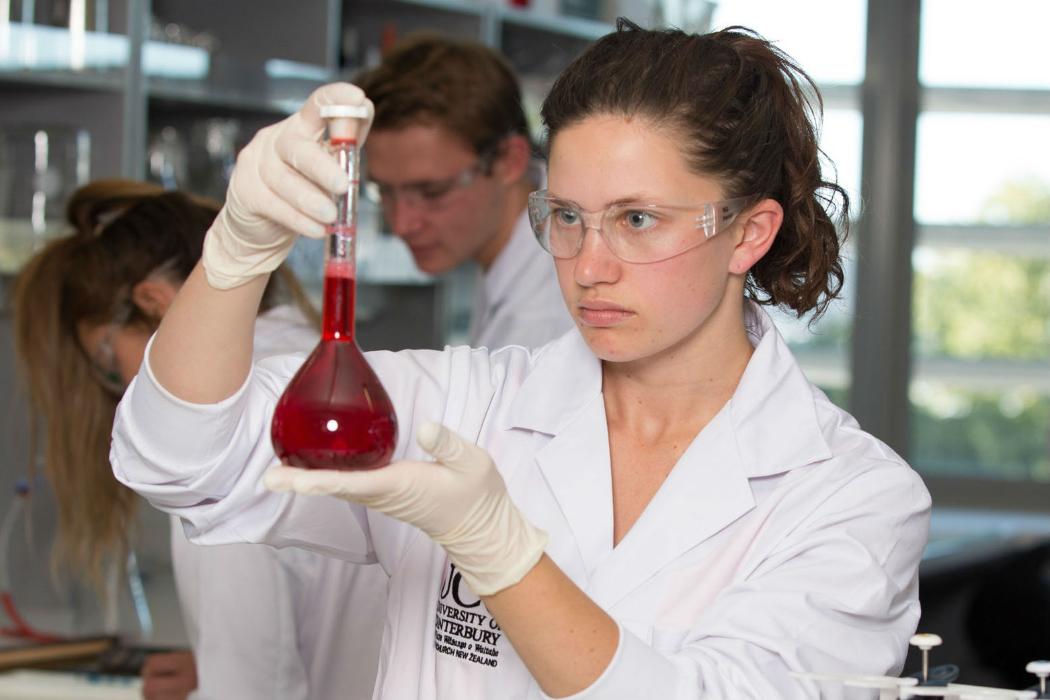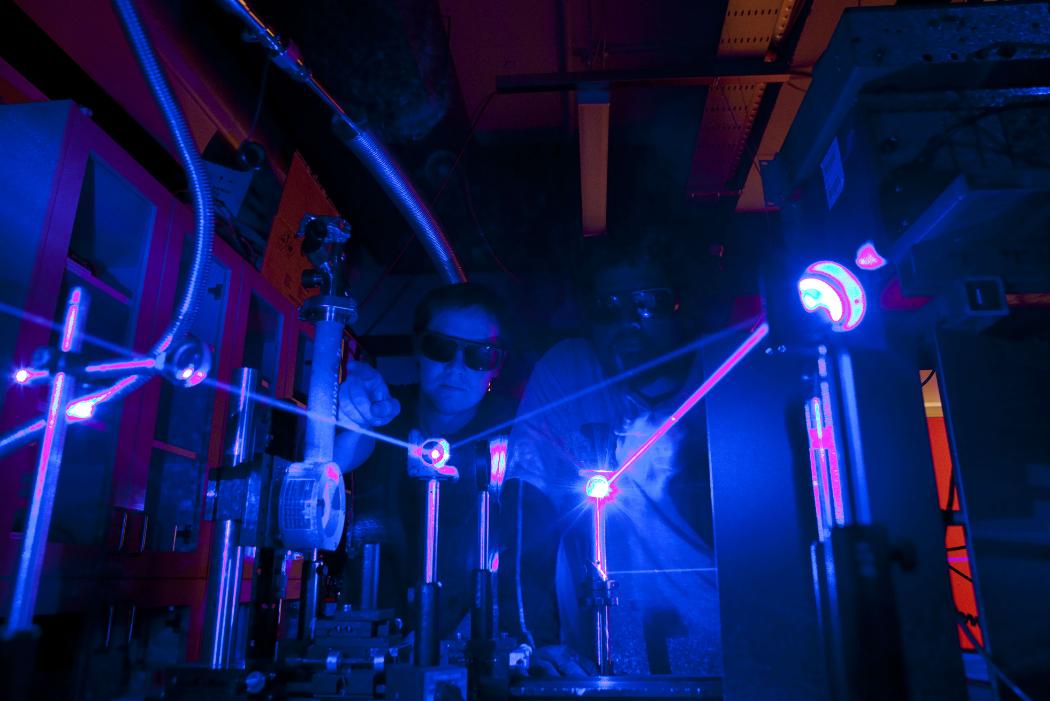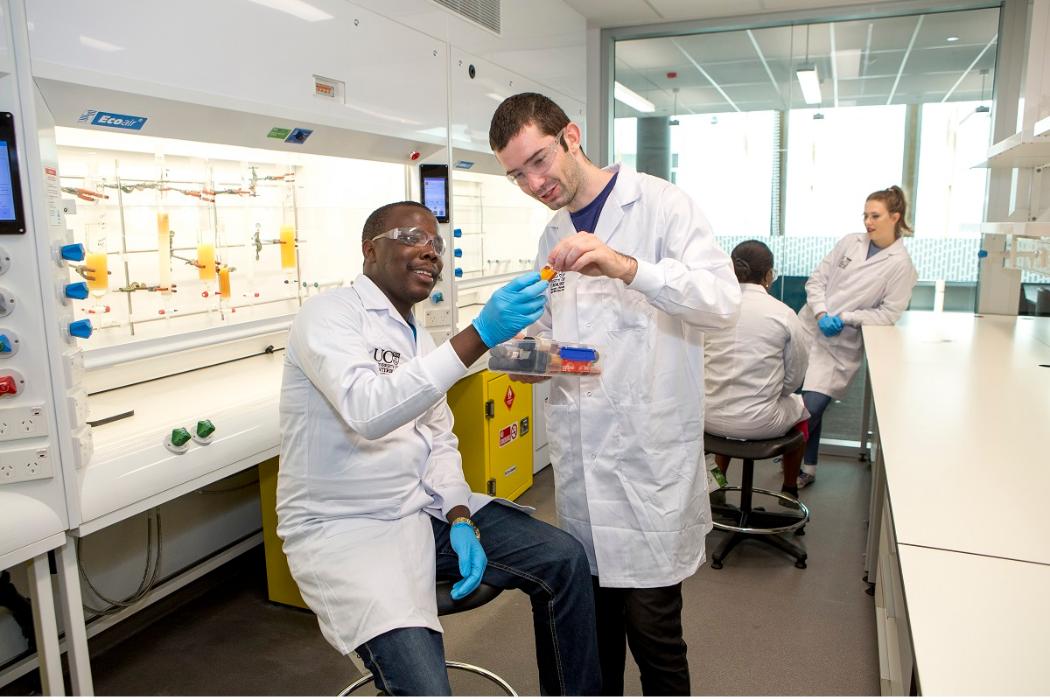 Our school
Te Kura Mātu | School of Physical and Chemical Sciences is made up of over 80 staff and runs an exciting programme of teaching and research using state-of-the-art facilities. Our areas of scholarship are diverse and we collaborate nationally and internationally.
Our teaching staff are all active researchers and very passionate. Dynamic teams are leading research in a wide range of disciplines, from molecular cloning to stellar astrophysics, from the design of new pharmaceuticals to nanotechnology devices.
Our state-of-the-art facilities are packed full of equipment to help us measure, manipulate, visualise and quantify the living world.
Leading research
A wide range of research is undertaken within Te Kura Matū | School of Physical and Chemical Sciences, allowing our students to develop vital skills for further study or the workforce.
Our research groups and centres focus on collaboration with industry experts to give our students practical, real-world experience in a range of specialisations.
From environment to manufacturing, in niche technologies and with leading edge science, scientists identify, respond to and address science-based challenges affecting our lives now and in the future. Whether it's dealing with a changing climate, confronting health issues, improving society, responding to demographic changes, protecting New Zealand's unique biodiversity, or designing and manufacturing products for commerce, Aotearoa New Zealand needs people who can ask the right questions and know how to use science to answer and solve many of these.
Excellent quality, high-impact science is fundamental to New Zealand's ability to achieve excellent economic, environmental, social, and cultural outcomes. Innovation will be the main mechanism through which we lift peoples' productivity, prosperity and wellbeing.
The School of Physical and Chemical Sciences offers undergraduate and postgraduate qualifications that allow science students to explore their options, find their passion and make a difference to society in their chosen career.
Fast facts:
STEM graduates are employed full-time at a higher rate than non-STEM graduates. (UC Graduate Destination Survey, 2016)
$329 billion global space economy.
More medical physicists needed in Aotearoa New Zealand. (Immigration New Zealand 2017 long-term skill shortage list)
4.6% growth expected in the employment of natural and physical scientists by 2020. (2017 MBIE Occupational Outlook)
Scholarships of course fees plus $10-30,000 available for high school science teacher trainees. (2018 TeachNZ scholarships)
3,600+ people work across seven Crown Research Institutes, NZ's largest science research hubs.
These hubs gain annual revenues of $677 million. 2/3 of the nation's publicly-funded science researchers, outside health and IT, work at CRIs and CRIs undertake 3/4 of research contracted by New Zealand businesses.
Aotearoa New Zealand's natural products industry is worth $1.4 billion annually.
The School offers two programmes unique within Aotearoa New Zealand: A Bachelor of Science in Astronomy and a variety of postgraduate qualifications in Medical Physics.
Our facilities are world-class. The Mt John Observatory and the Rutherford Regional Science and Innovation Centre are unique in Aotearoa New Zealand.
In addition, we frequently host international experts as Erskine Fellows, offering unique learning opportunities for students of Chemistry. Past fellows have included Nobel prize winner Robert Grubbs. UC is proud to be the alma mater of Nobel prize winner Ernest, Lord Rutherford, who studied at UC when it was known as Canterbury College. Other notable alumni include Richard Barrer, a pioneer in the Chemistry of zeolites, materials widely used in catalysis.
The School of Physical and Chemical Sciences works with a number of local, regional and international organisations, including:
National Geographic
GNS Science
Environment Canterbury
National Institute of Water and Atmospheric Research Ltd (NIWA)
Te Rūnanga o Ngāi Tahu
National Science Challenge
News and Events from the School of Physical and Chemical Science