Looking after your well-being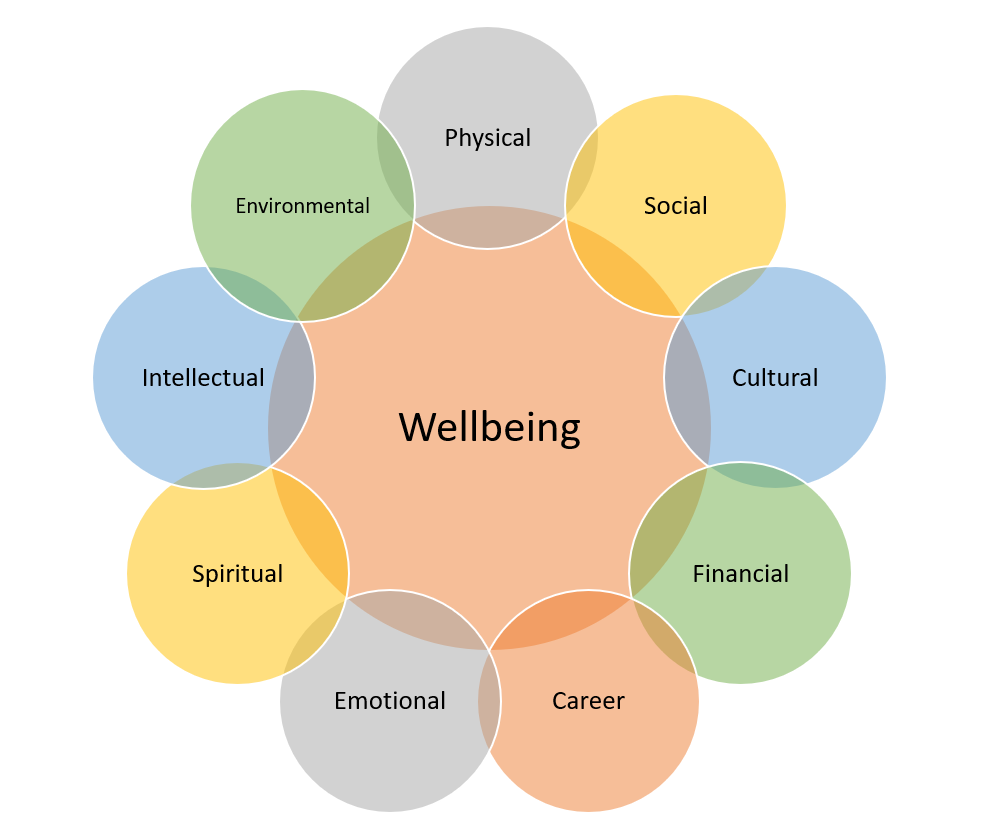 While all these elements are integral to personal well-being, they might have a variety of meanings and carries different degrees of importance for each individual.
Here are some suggestions on how to maintain holistic well-being while studying in Aotearoa | New Zealand.
Physical well-being refers to what you can do to keep your body healthy.  It involves good diet and nutrition, regular exercise, and sufficient sleep.
Social well-being refers to how you define and interact with your community and/or 'inner circle', and how you connect with the people around you. 

Cultural well-being refers to the ability to appreciate the richness of not only your own but other people's cultural heritage, as well as respecting all aspects of diversity (e.g. sexual orientation, religion, age…etc.).

Financial well-being refers to the ability to understand and manage financial resources, including making good financial decisions and exploring appropriate financial opportunities.

Career well-being refers to how the work you have undertaken add to a sense of satisfaction, enrichment, and fulfilment.

Emotional well-being refers to how you express, accept, and manage feelings associated with life's ups and downs, and having the resources and tools to cope effectively. 

Spiritual well-being refers to one's sense of purpose and meaning, and one's ability to live by their core beliefs and values while acknowledging those beliefs and values might be different to others.
Intellectual well-being refers to the sense of feeling stimulated and remaining open to learning and developing new ideas, knowledge and skills.

Environmental well-being indicates the interactions between individuals and their environments (e.g. home, university, Christchurch city…etc.) and the impact resulting from these interactions.

Equity, diversity and inclusion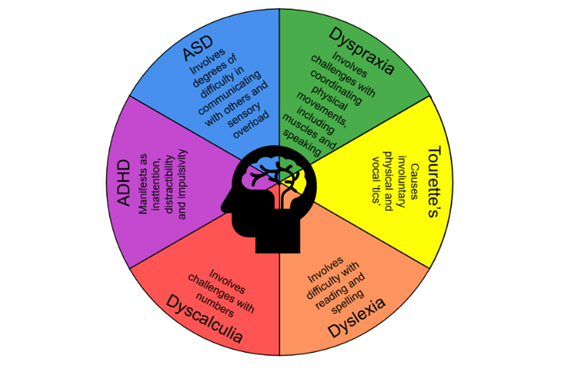 Source: Otto, D. L., Russo, E, & Moeller, M (2022). Neurodiversity, Equity, and Inclusion in MNCs.
What is neurodiversity?
Because the brains of neurodiverse individuals work differently, this could create challenges in communication, learning, and perception.
For instance, a 'typical' research student might be able to absorb information as they read through a journal article or a book chapter quite quickly. However, a neurodiverse person may either have difficulty with concentration, or they could focus but need longer time to finish reading as they process words/letters differently.
Despite some of the challenges, there are strengths associated with a neurodiverse brain. For example, ADHD is commonly associated with creative and innovative ways of thinking, and students with autism often show high levels of logical thinking, attention to details, and can recall large amounts of information on topics of interest.
Neurodiversity is a concept developed by Judy Singer, an Australian sociologist, to describe neurological differences occurring in the human brain. This means that each human brain comes with its unique wiring and structure, which in turn influences how one learns, communicates, and thinks.
There are many forms of neurodiversity including those that individuals are born with (e.g., Autism) and those resulting from illness, a brain injury, and/or mental health. It is estimated that about 15 – 20% of the population worldwide is neurodivergent, and the figure below provides a brief description of some of the conditions, including Autism Spectrum Disorder (ASD), Attention Deficit Hyperactivity Disorder (ADHD), Dyslexia, Dyspraxia, Dyscalculia, and Tourette's syndrome.
Neurodiverse students are encouraged to contact the Student Accessibility Service and arrange an appointment with an Accessibility Advisor. The Advisor will discuss your circumstances and learning journey and will work with you to build your academic success.
Sometimes students without a prior diagnosis might notice some communication and/or cognitive patterns in themselves which reflect some forms of neurodiversity. It would be helpful to discuss these signs and symptoms with your GP (General Practitioner), who will be able to make further referrals if a formal assessment by a psychologist/psychiatrist is required.
Depending on an individual's condition, the assessment could be done on campus (subject to specialists' availability) or through an external service provider. A comprehensive list of external assessors can be obtained from a Student Accessibility Advisor.
Here is a brief talk given by a psychiatrist,  Dr Stephen Humphries, regarding ADHD in adults and what signs to look for: https://www.youtube.com/watch?v=lSjHYiTEA4M
Further Resources
Things we can help you with at Te Kura Tāura UC Graduate School
The Graduate School is your main point of contact at various point of your research journey. Here are some examples of how the UC Graduate School supports research students:
We offer doctoral studies-related guidance and advice
We facilitate researcher identity and transferrable skills development
We guide students through the key academic milestones
We provide tailored, proactive academic and non-academic support
We partner with research students to influence student-centered practices and policies
Campus-based services
Having challenging feelings and thoughts is a common part of the research student life. There are services on campus which could help you process those internal experiences and support your academic progress. Here are the main campus service units that look after your mental health and wellbeing needs while studying: